Visit The New



LVJBS Merchandise at a Great Price!
Free Shipping on Orders $40 or more!
Click Here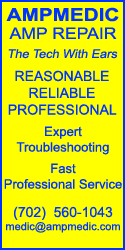 Leon Mobley & da Lion
(featuring members of Ben Harper's Innocent Criminals)
Thursday Dec 12th @ the Hard Rock Cafe - Paradise
9-11:30 pm / FREE SHOW / 21+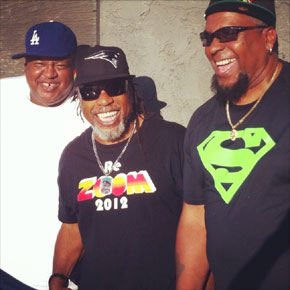 Leon Mobley and Da Lion:
Leon Mobley is a percussionist and drummer, founder and artistic and musical director of Da Lion and Djimbe West African Drummers and Dancers and a member of The Innocent Criminals, Ben Harper's band. Leon Mobley's natural talent and infectious smile have taken him a long way. From child actor on PBS Television show ZOOM (1973) to touring the globe as drummer / percussionist with Ben Harper and the Innocent Criminals (1993–present), Leon's sheer exuberance and joie de vivre is ever present. Mobley is the founder and artistic and musical director of Da Lion and Djimbe West African Drummers and Dancers. He founded these two groups in order to help preserve African cultures, and present authentic traditional West African-American dance and music to North American audiences. Through these groups, Leon continues his mission of educating others about the West African people, their customs, history, and cultural arts as well as the influence of Traditional African drumming and music on African American art and culture. Connecting the dots between African and African American music Leon has developed a fresh new approach to drumming which he calls Traditional African American Music. This traditional approach to new music enables Leon to illuminate and bring to the forefront the traditional African drum rhythms from which many Jazz, Funk, R&B and Hip Hop rhythms are derived.
---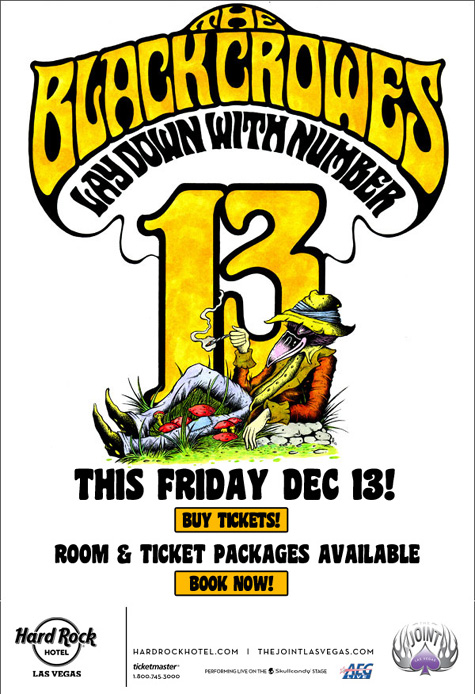 ---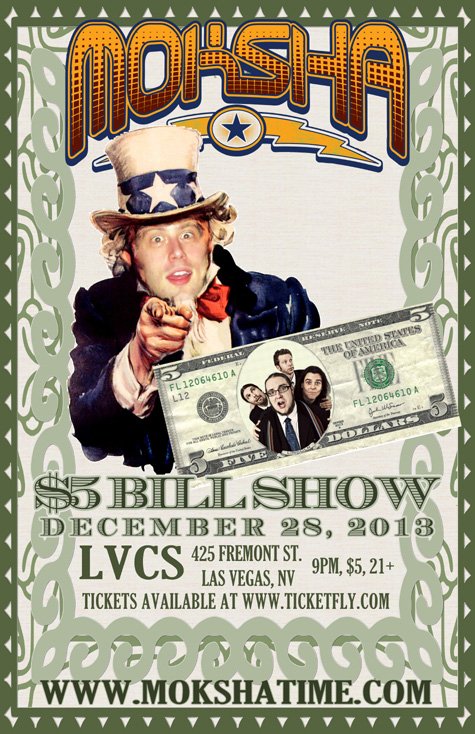 ---
LVJBS presents...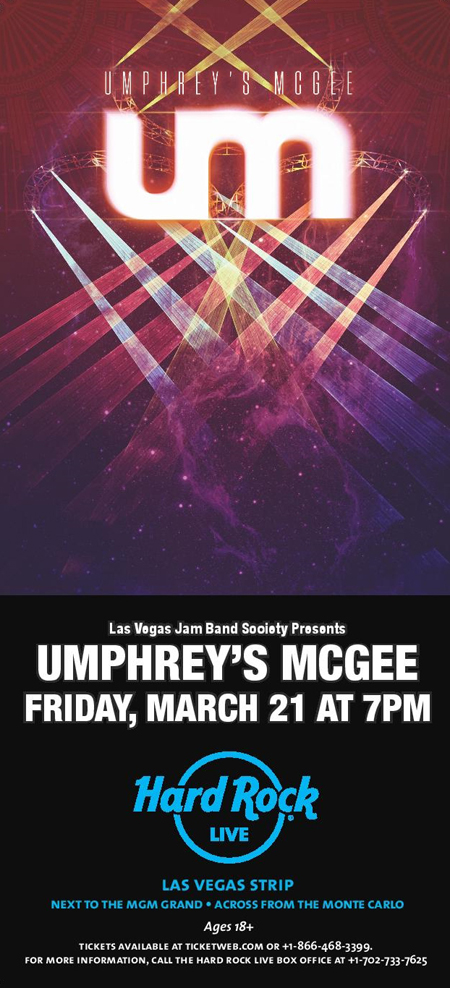 ---
Below is a partial list of bands the Las Vegas Jam Band Society has brought to Las Vegas since it's inception!
Orgone -- Greyboy Allstars -- Zach Deputy -- Boombox -- Mickey Hart Band -- moe. -- the Disco Biscuits -- Keller Williams -- Col. Bruce Hampton & the Codetalkers -- Particle -- Umphrey's McGee -- the Radiators -- Tea Leaf Green -- Garaj Mahal -- Dark Star Orchestra -- Benevento / Russo duo -- Robert Walter's 20th Congress -- The Almighty Senators -- Jennifer Hartswick Band -- The Juggling Suns -- new monsoon -- Jerry Joseph & the Jackmormons -- Om Trio -- Skerik's Syncopated Taint Septet -- Addison Groove Project -- Hot Buttered Rum String Band -- The Bounders -- Wise Monkey Orchestra -- Lake Trout -- David Nelson Band -- Perpetual Groove -- RAQ -- Hypnotic Clambake -- Delta Nove -- Porter - Batiste - Stoltz -- Johnny Sketch & the Dirty Notes -- Dumpstaphunk -- On the One -- Toubab Krewe -- Great American Taxi -- Cubensis -- Big Organ Trio -- Olospo -- Lubriphonic -- Sound Tribe Sector 9 -- Moksha -- Superstar Bingo -- Galactic -- Greensky Bluegrass -- The B-Side Players -- McTuff -- JFJO -- Victor Wooten -- EOTO -- JGB w/ Melvin Seals -- Grace Potter & the Nocturnals -- Railroad Earth -- Cornmeal -- just to name a few...
Click Here for a complete list of bands hosted
by The Las Vegas Jam Band Society
| | |
| --- | --- |
| ©2013 Las Vegas Jam Band Society - For The Music | |